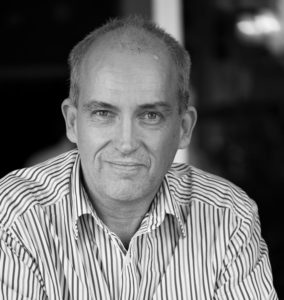 Nick Rains – Photographer
Nick Rains is a professional photographer specialising in travel and documentary work. His photographs have been featured in publications such as Australian Geographic, Australian Photography Magazine, Sports Illustrated, Australian Geographic, Reader's Digest and more. He has photographed a range of subjects, including sport, news, celebrities, industry, travel, fashion and portraits, as well as worked for commercial clients such as Shell, BBC, Orion, Ponant and the Australian Government.
He is a Master Photographer of the Australian Institute of Professional Photography, the Leica Akademie Principal Instructor and helps 'committed enthusiasts' take the photos they have been dreaming of in workshops held in far-flung locations around the world.
Camera Equipment
Nick talks about his gear:
"I've had the pleasure (and frustration!) of trying lots of different cameras over my career as photographer.  Ultimately, I was searching for a camera that was a perfect balance of quality and function, and the one that fit the bill was the Leica range which I use now.  This was about seven years ago now, and around this time Leica approached me to be their Australian ambassador and the lead instructor at the Leica Akademie Australia.  It's been a great experience and I've led some incredible workshops across the globe.
I shot first with the medium format S-System, then the diminutive rangefinder M (240). Now I use the SL because of its incredible versatility and vast range of lenses that can be fitted. Plus the fact that it shoots awesome video with very little reconfiguration.
Current Kit
Leica SL
18mm Elmar-M
24-90 Vario-Elmarit-SL
90-280 Vario-Elmarit-SL
19mm Summicron-R
35-70mm Vario-Elmar-R
50mm Summicron-R
90mm Elmarit-R
180mm Elmarit-R
Before moving to Leica I shot with Canon for 27 years and still use some of the current gear for jobs where the Leica is overkill (or it's a bit dodgy safety-wise). More than that, I have some Canon lenses that Leica do not currently make like the EF8-15mmf4L fisheye zoom and my old EF300f2.8L for wildlife photography. I can even fit them on the Leica SL via a new adapter so I have the best of all worlds.
I also have a Sony A7R Mk2 as a spare body because it's tiny, shoots great timelapses and takes all my manual Leica lenses as well as all my Canon lenses (see below).
This kit is rounded off with a Leica D-Lux as a lightweight point and shoot which still produces publishable quality images."
Other Stuff
Nick also uses Gitzo tripods, Really Right Stuff tripod heads, Tamrac, LowePro and Mindshift backpacks and a variety of other clobber from Ikan, Atomos, Manfrotto, Zoom, Metabones, Lee, Hoya, F-Stop and others.